Posted by Gab on Apr 12th 2023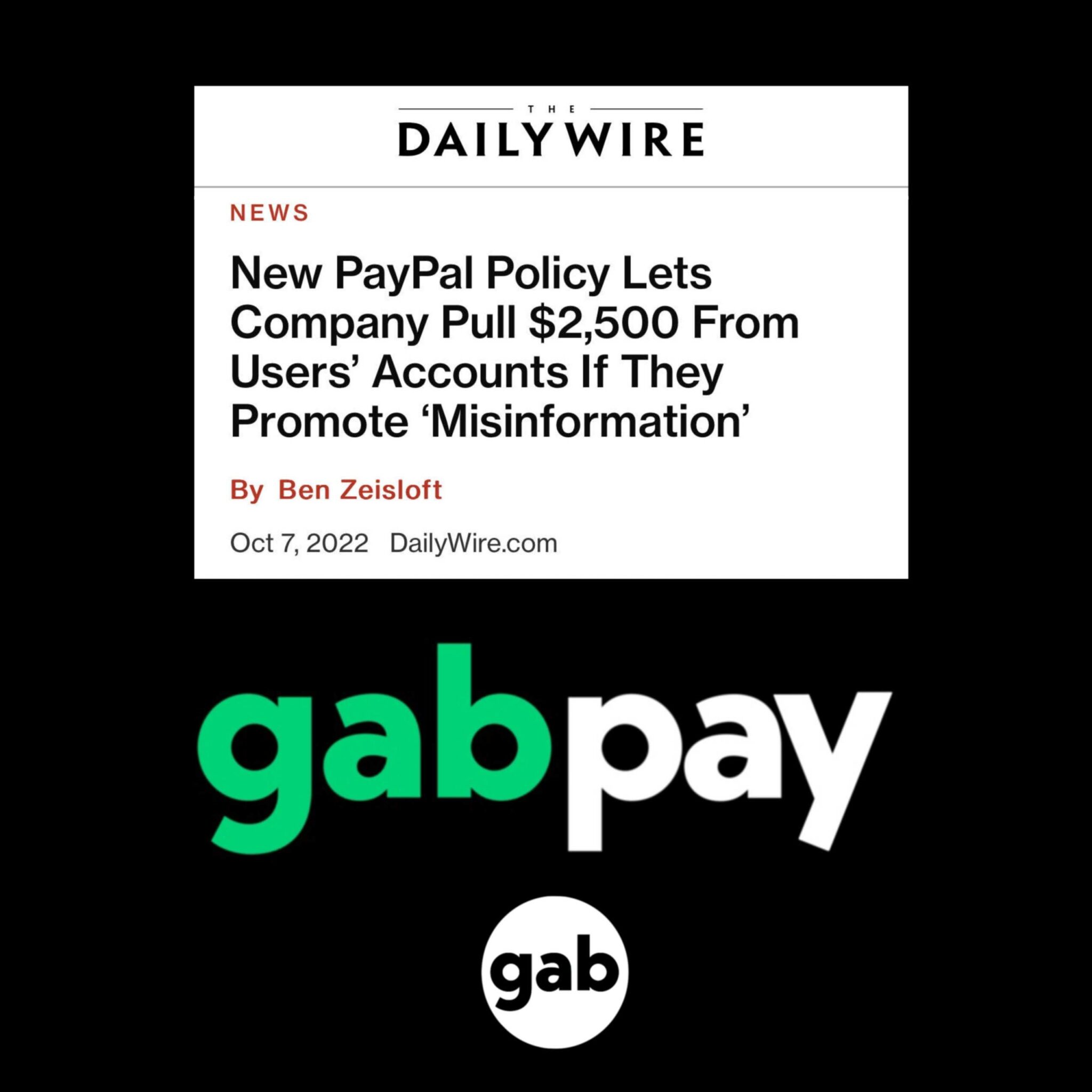 GabPay:The Paypal Alternative October 10, 2022
In October of 2018 Gab was banned from Paypal. The email we received from PayPal said that the company had made the decision as part of its "right to terminate your account for any reason and at any time upon notice to you." Just like that a major source of our revenue was cut off from our business. From that moment forward we decided that we would never allow something like this to happen again. Not to Gab and not to anyone else who shares our values. We were going to build our own.
An alternative to Paypal has never been more important now that the ADL will be combing through your financial transactions and ruining people's lives for financially supporting people and organizations they don't like. This week Paypal caught tremendous backlash after it was announced that their new terms of service had a clause that would fine users $2500 for "misinformation." Paypal later claimed that this was a "mistake" and changed course.
We don't believe them, and neither should you.
Meet GabPay
The Paypal Alternative